Our Halloween 2019 | Orange County Family Photographer
Halloween 2019
It was one of my favorites, but I think I say this almost every year. Raija, who is 14 this year, was a scarecrow and we collected most of her costume from Goodwill finding a couple flannels and a pair of corduroys there, all pulled together with her bothers' suspenders and a bit of Ben Nye makeup. She got all ready for our photos, but then just didn't feel well enough to tag along trick-or-treating, which made me sad, but hopefully she'll still want to go next year. We've had a bad flu bug going through our house these last couple of weeks!
Zachary is 12, and this is the first year I've let him just order a costume he wanted rather than having to pick something I could make. It made his day, and this purchased costume brought him so much joy that I think I might be okay with the days of hand-made costumes being a thing of the past if that's what the kids want.

Aiden is 8 and was a zombie farmer. I was attempting some sort of theme with a scarecrow, chicken and farmer, but I'm not sure if that came through haha (not to mention the random Anime character in there — Zacky has always been the odd one out when I've tried to do a theme). We were able to use all of Aiden's own clothes, some monster teeth, a strip of faux fur sewed onto a tee-shirt, heaps of gray spray for his hair, some Ben Nye makeup and finally a pair of hands we found at the flea market years ago. Pro tip: if you're at the flea market and see anything costume-related that you like, BUY IT. Buy it all. I can guarantee you'll find use for the fun flea market costume pieces for years to come, and the fact they usually have a story behind them (and probably cost considerably less than buying from a costume store right before Halloween) is priceless.
Lastly, little 4 year old Ryan wore the Frizzle Chicken costume I had made Raija when she was five. I used to spend hours making the kids' costumes, so I was pretty happy this costume got to be worn again, and Ryan loved it. It's a Martha Stewart inspired costume made with lots of feather boas sewn on a onesie along with tights and a pair of kitchen gloves. Needless to say, he got lots of attention, and I'm hoping we have a few more years of him finding his costume from the box of costumes I've made for his brothers and sister.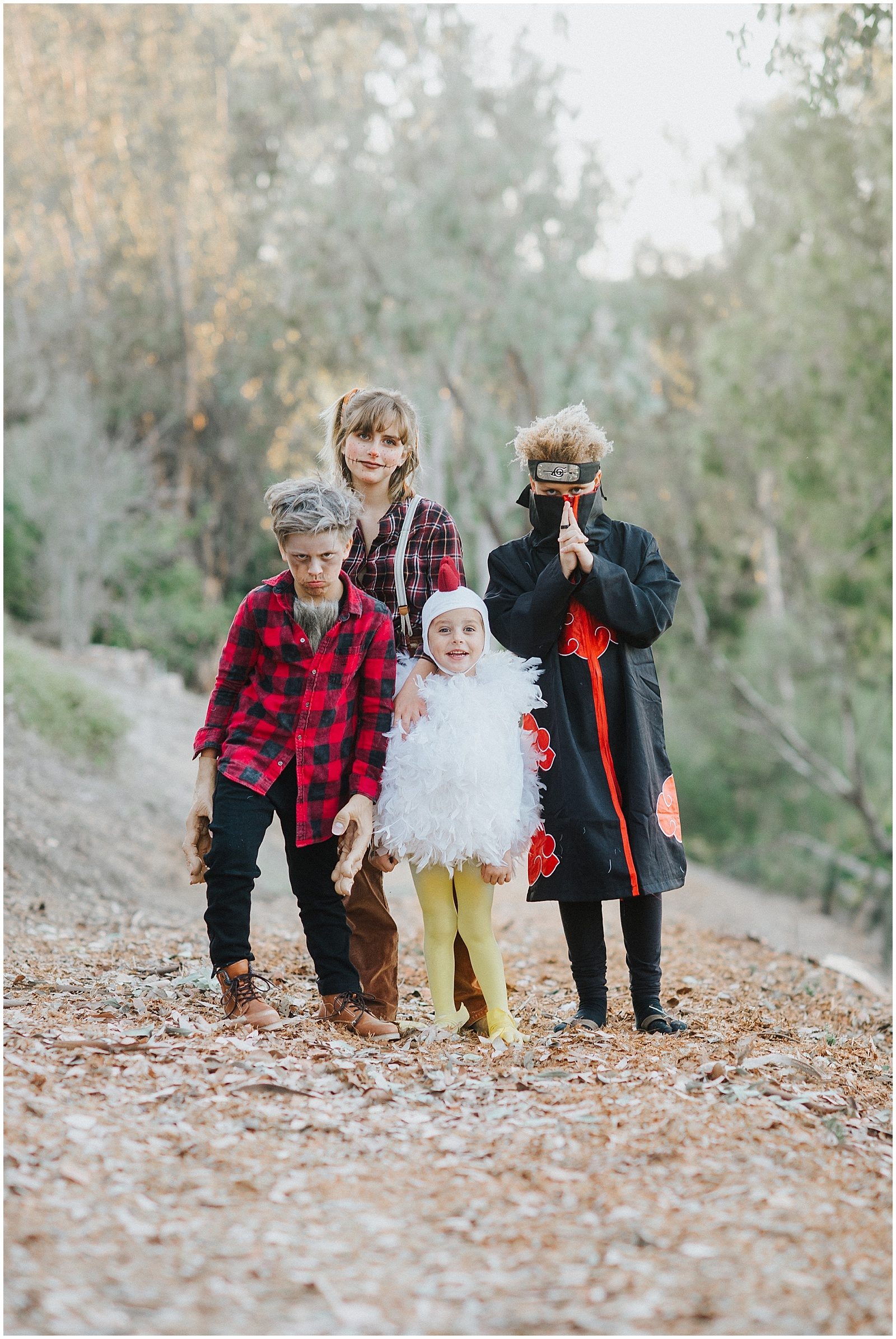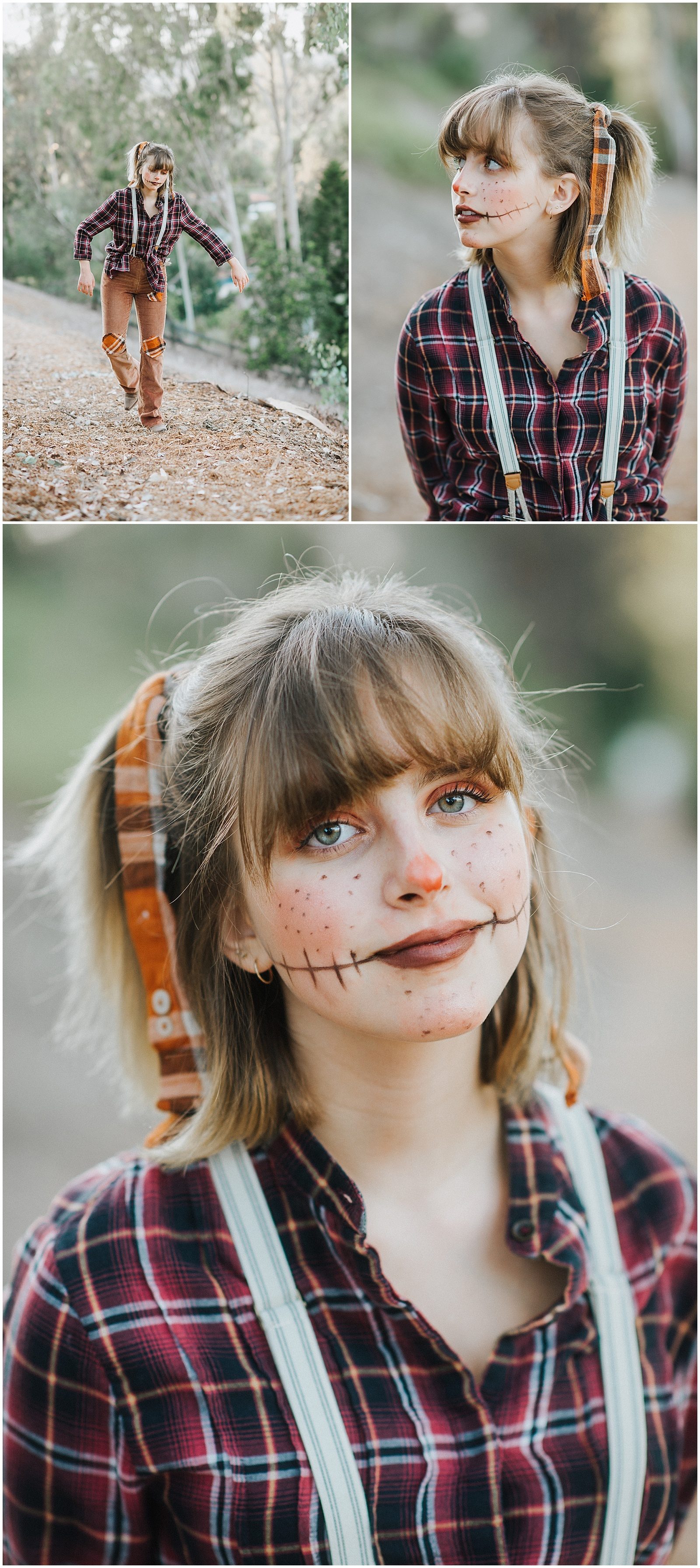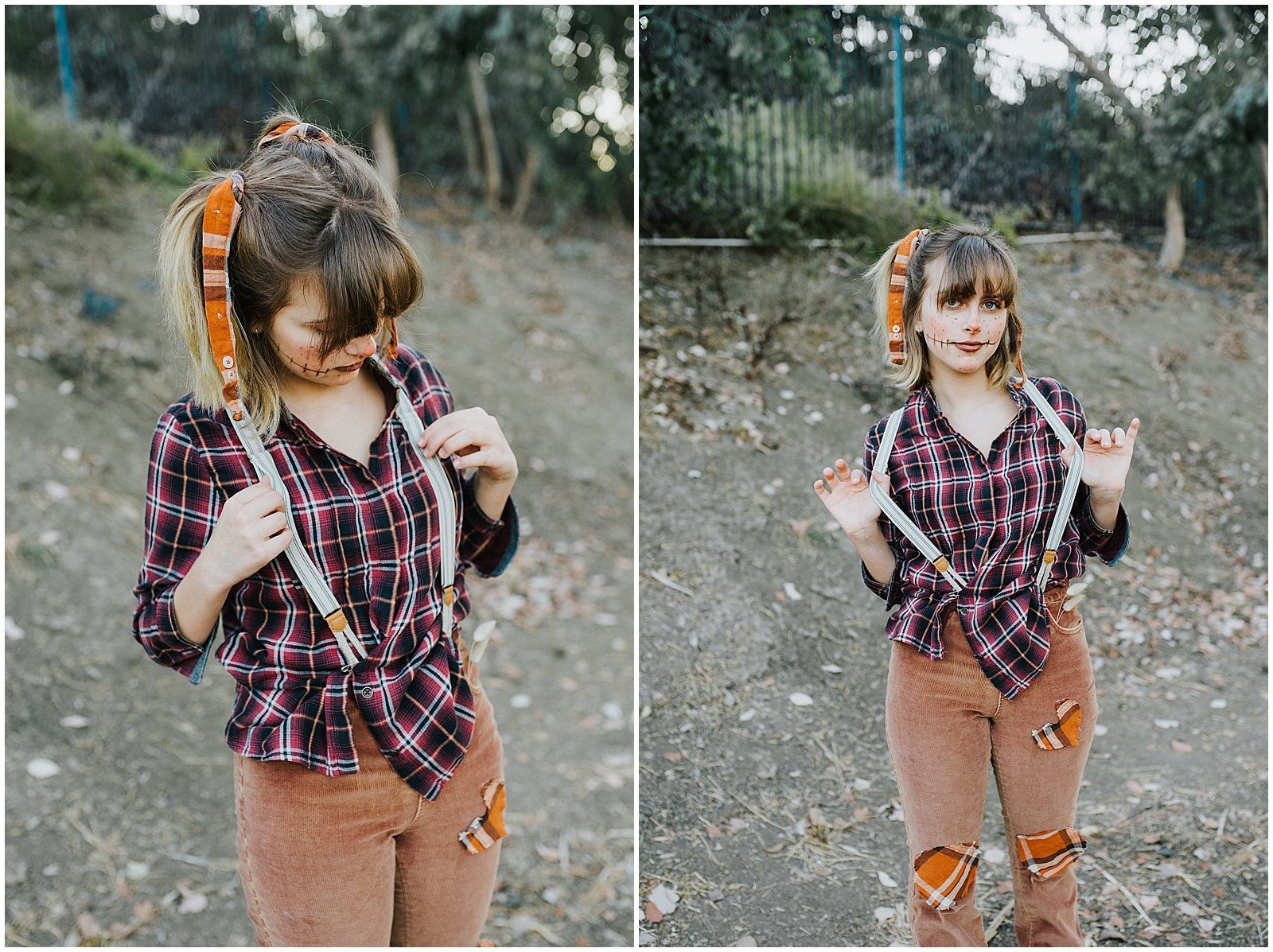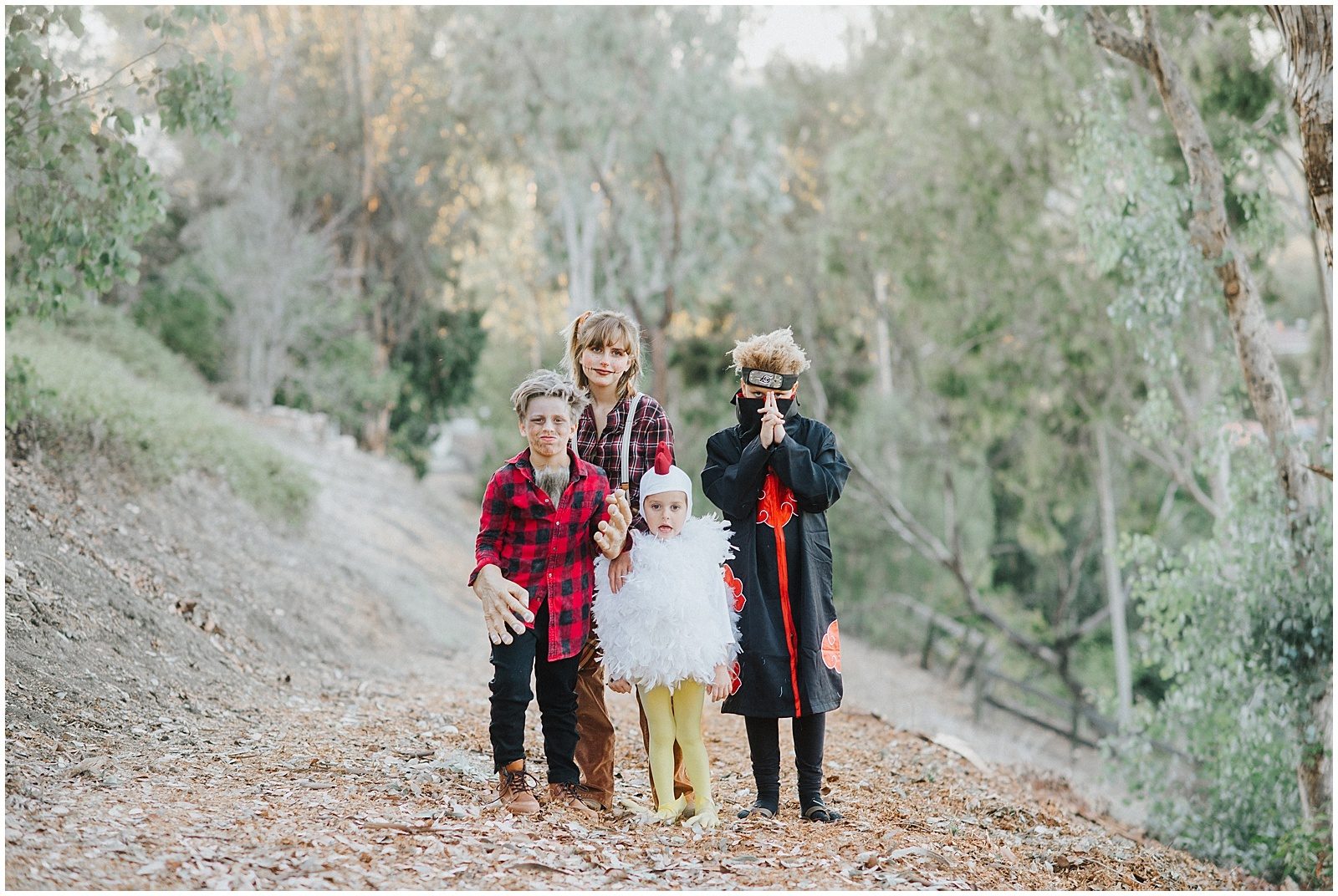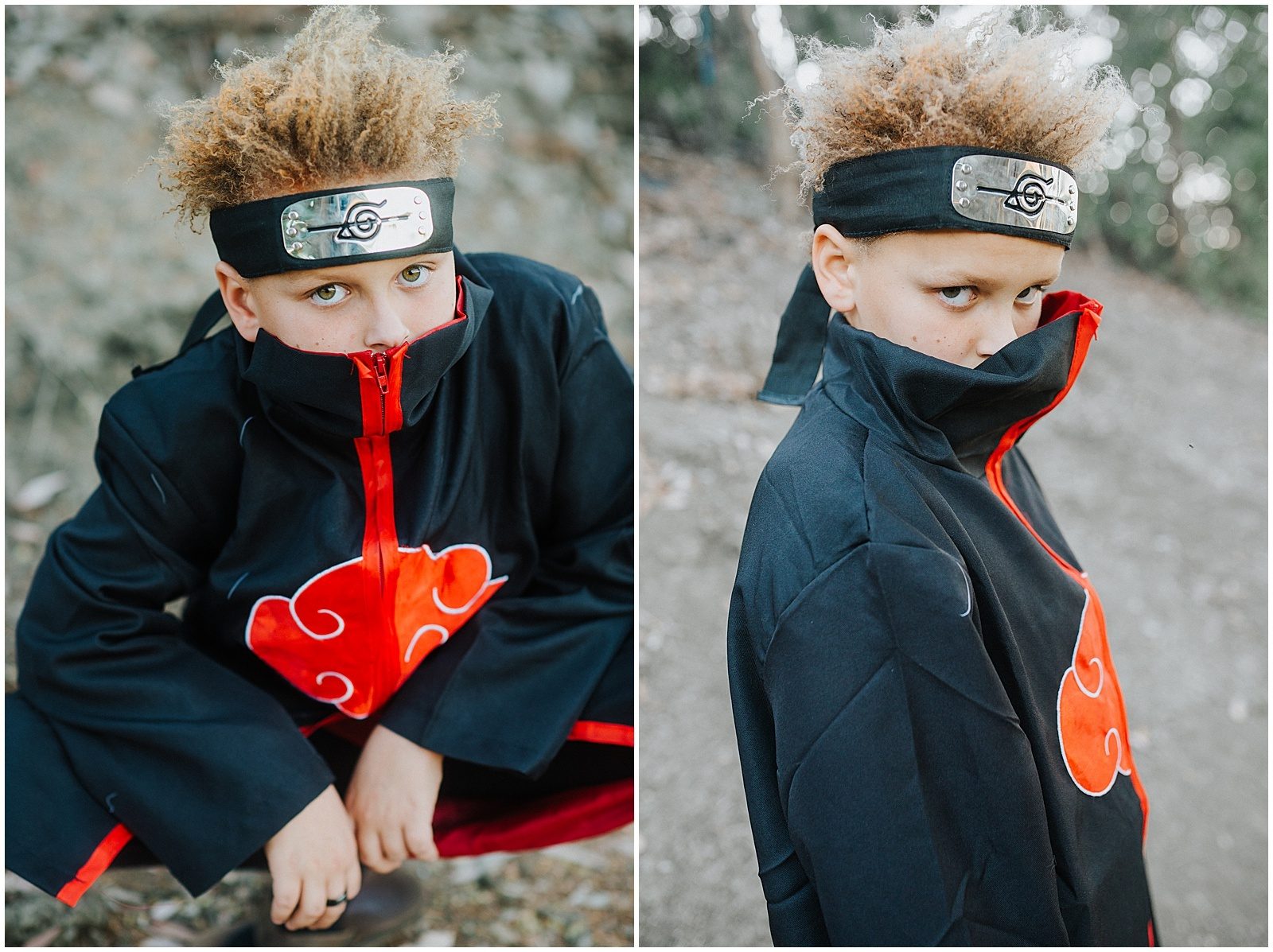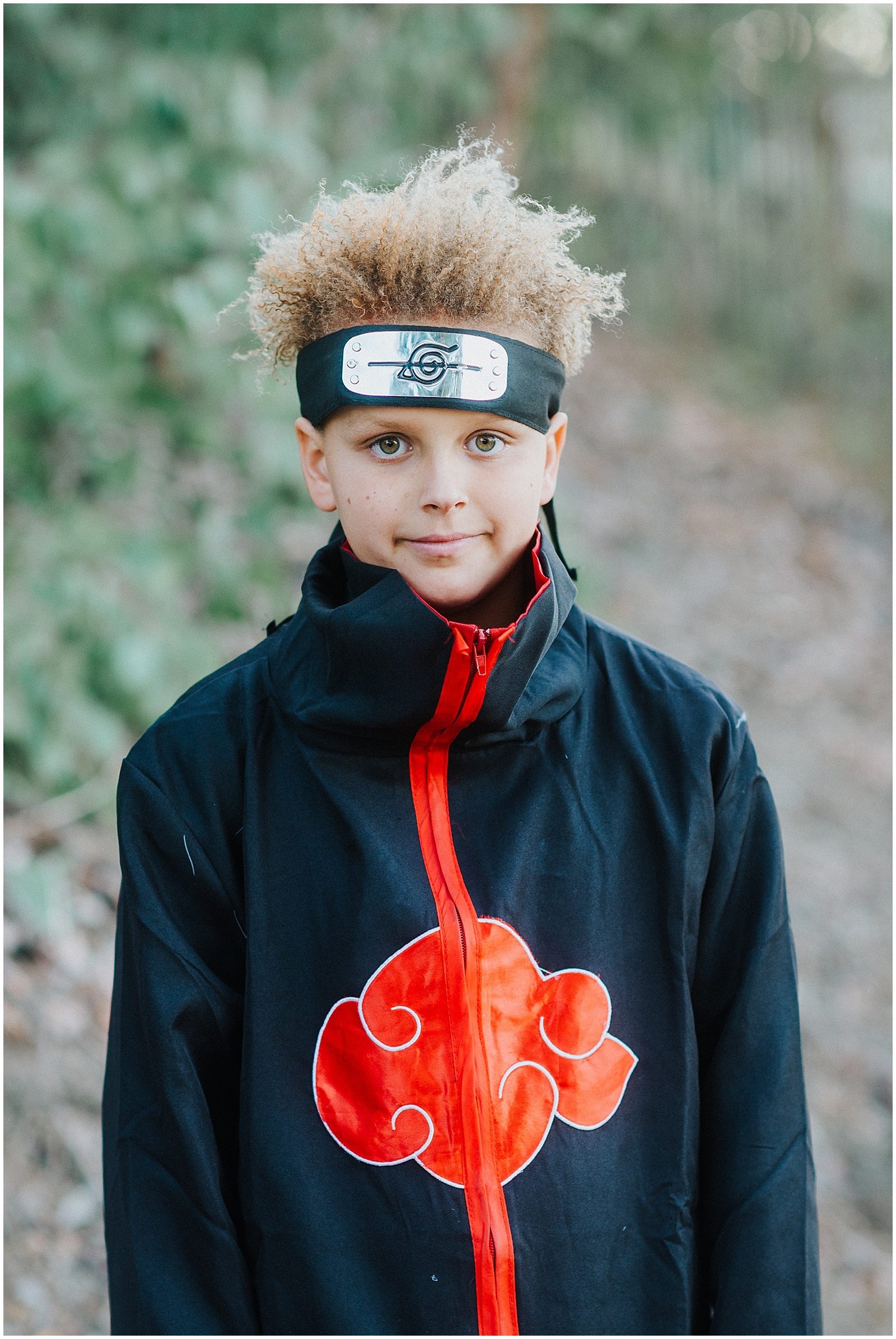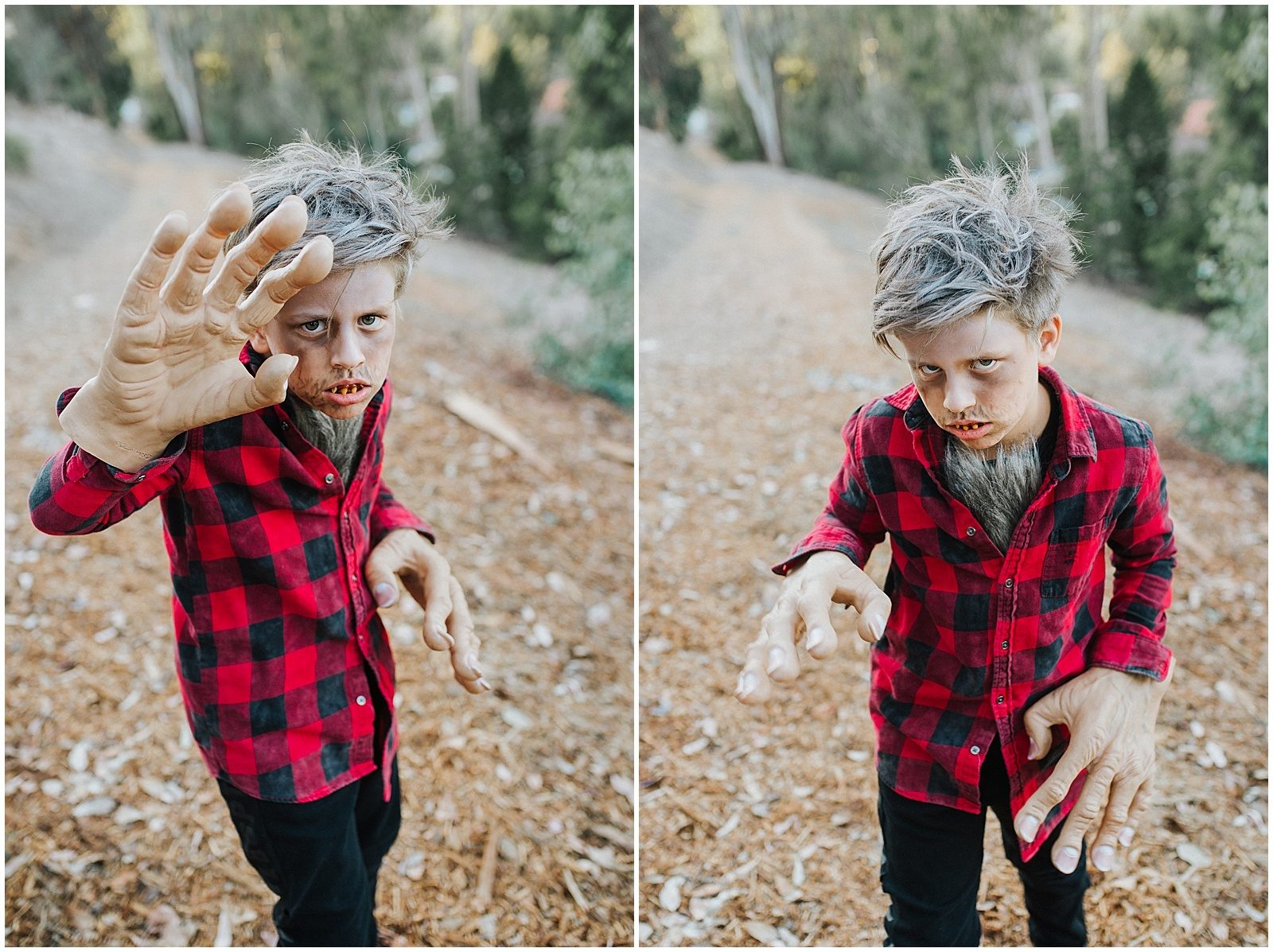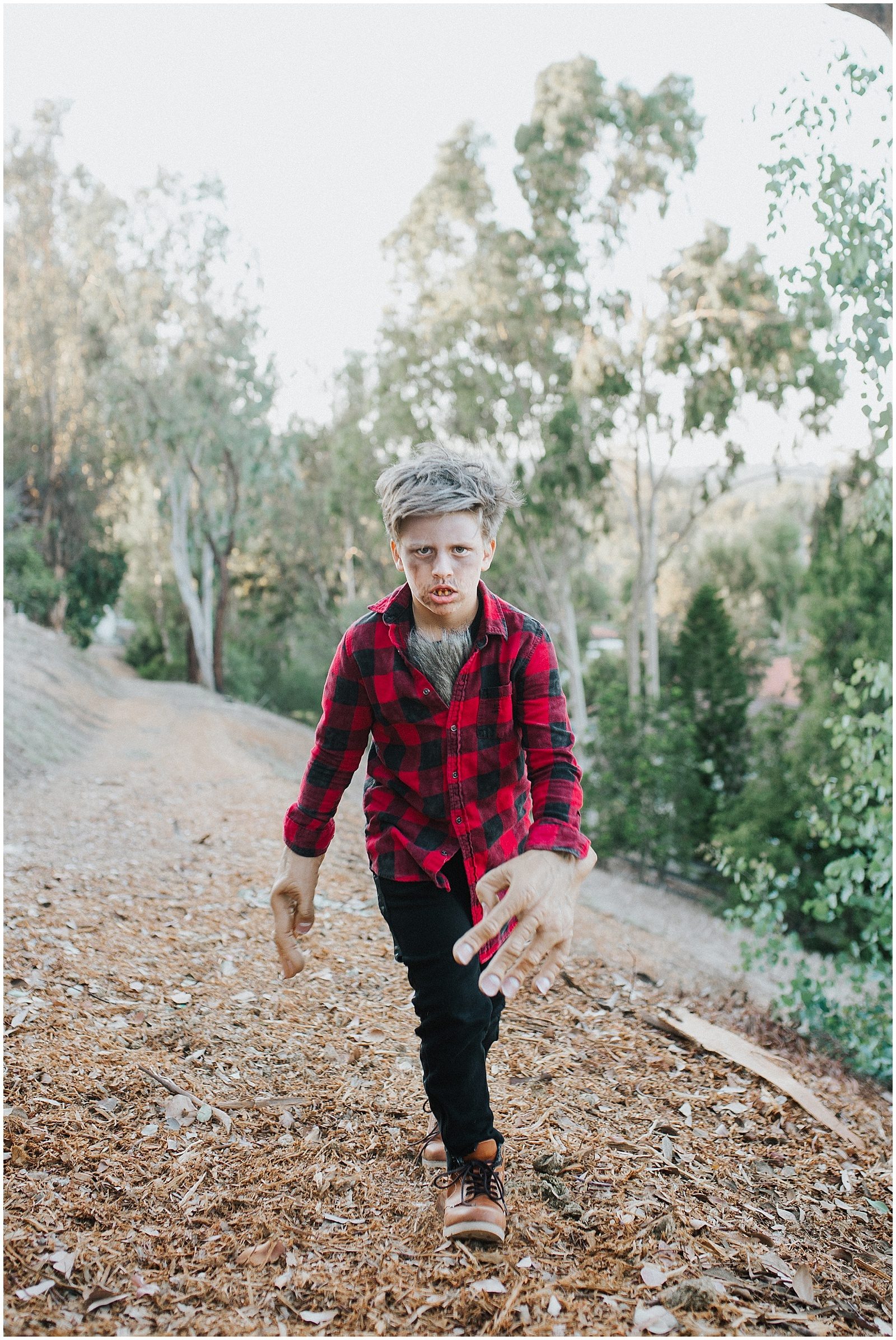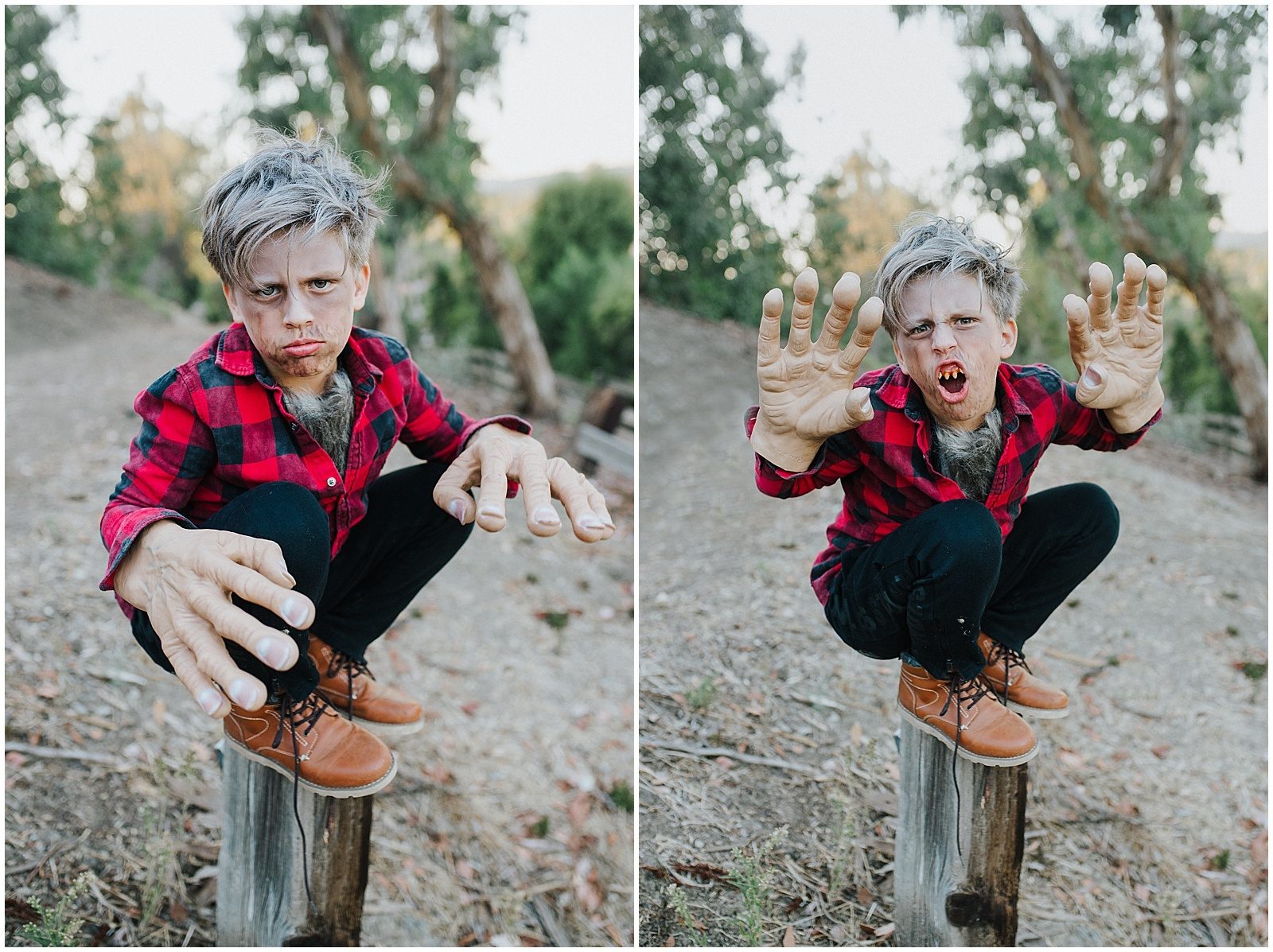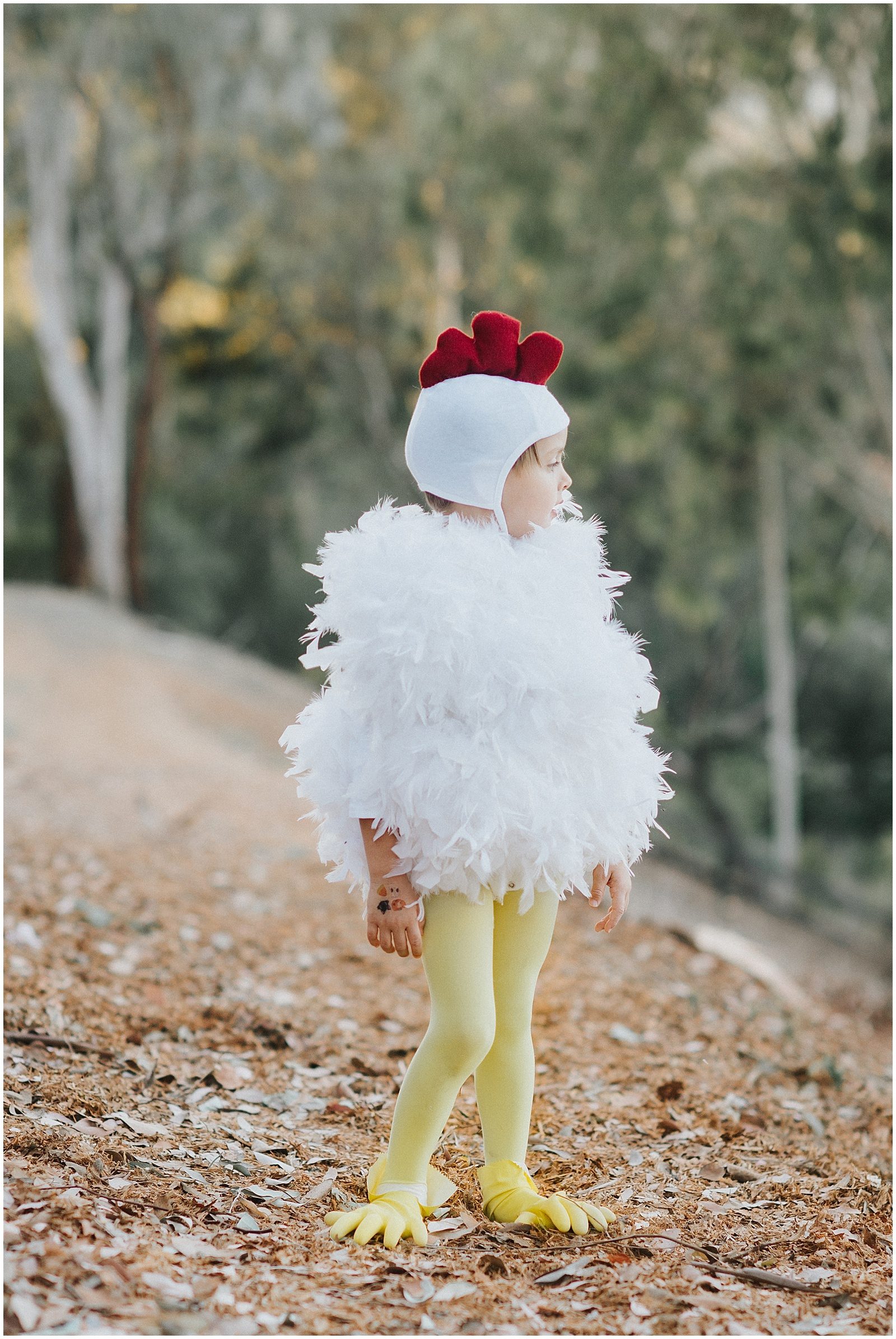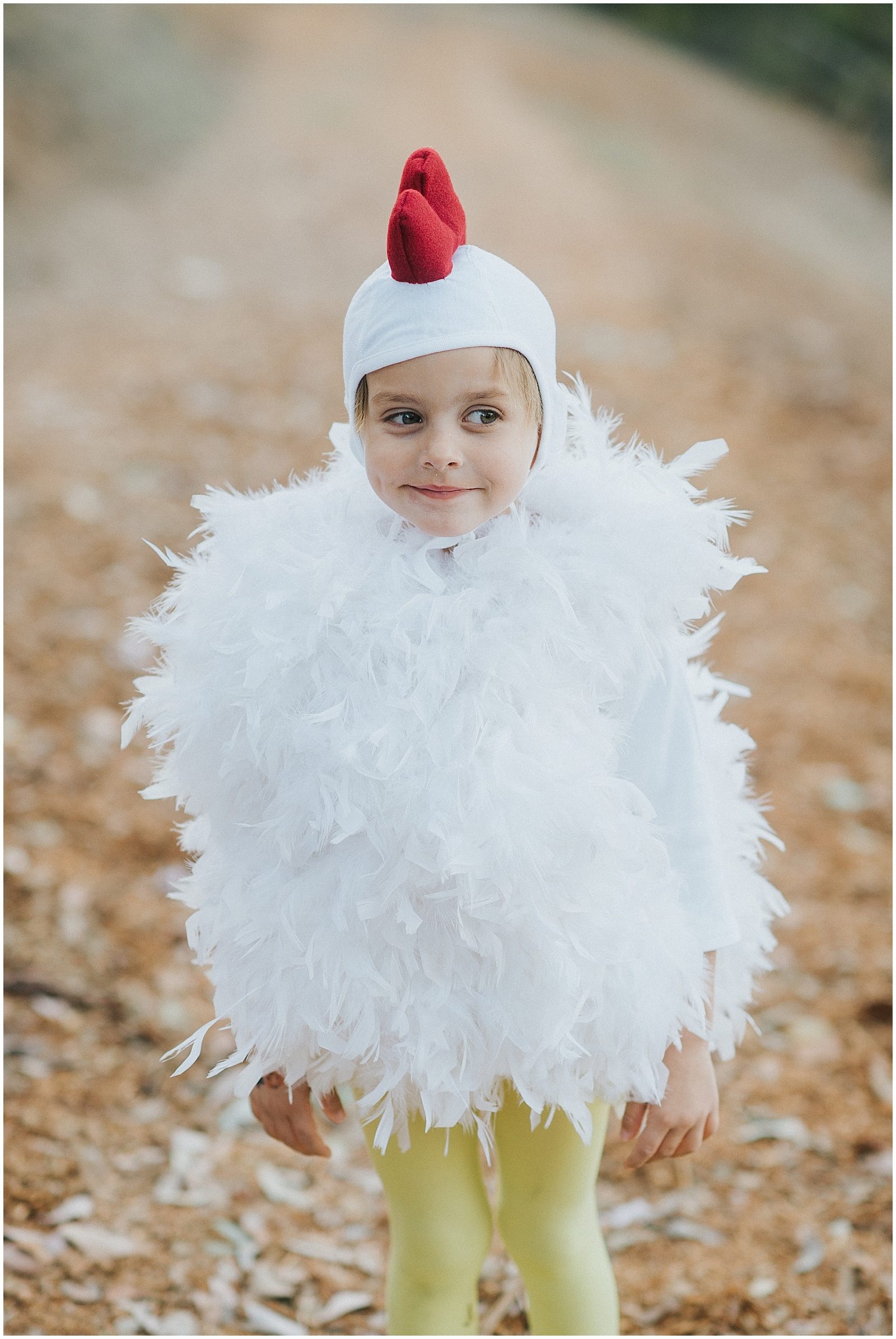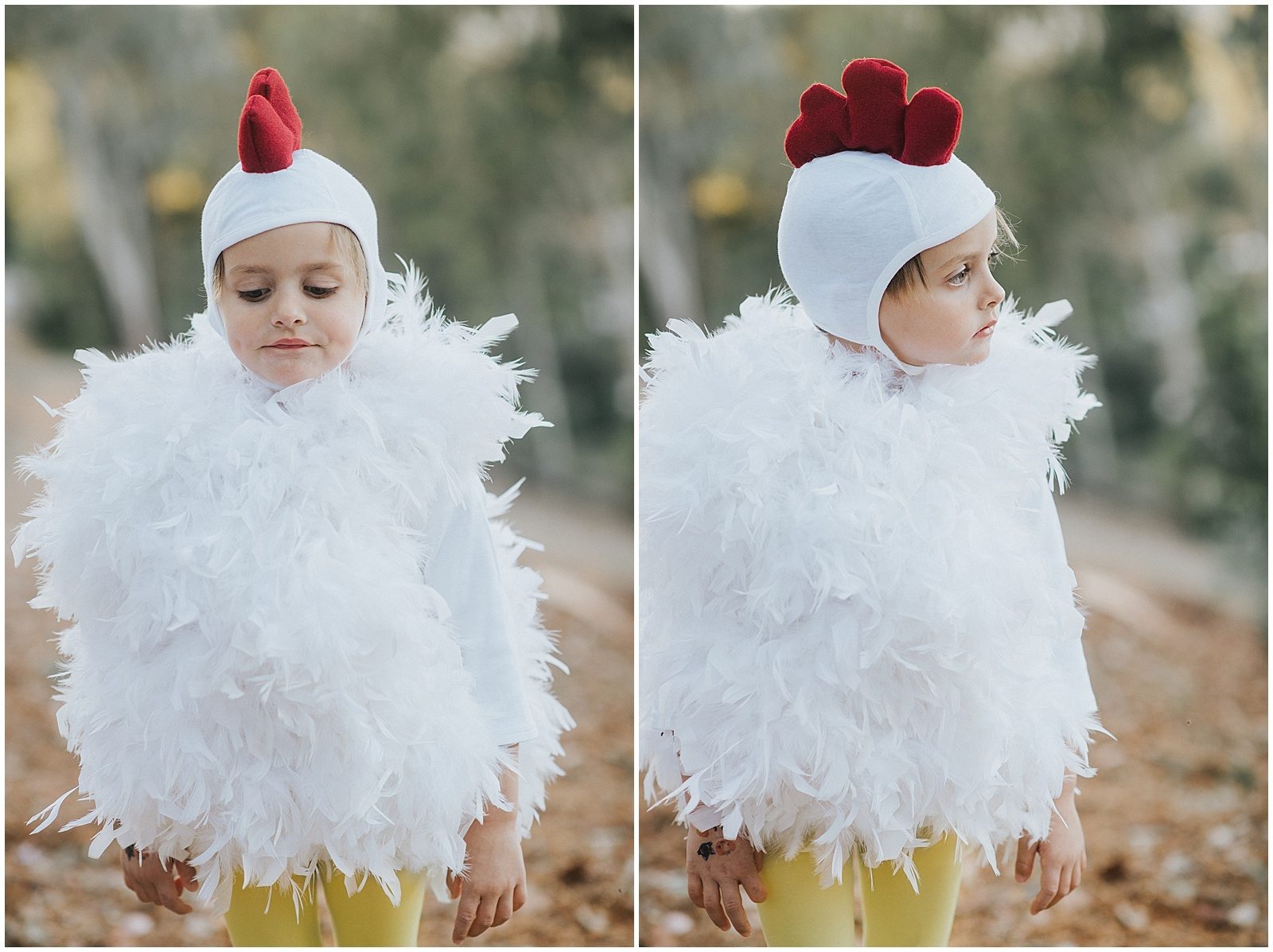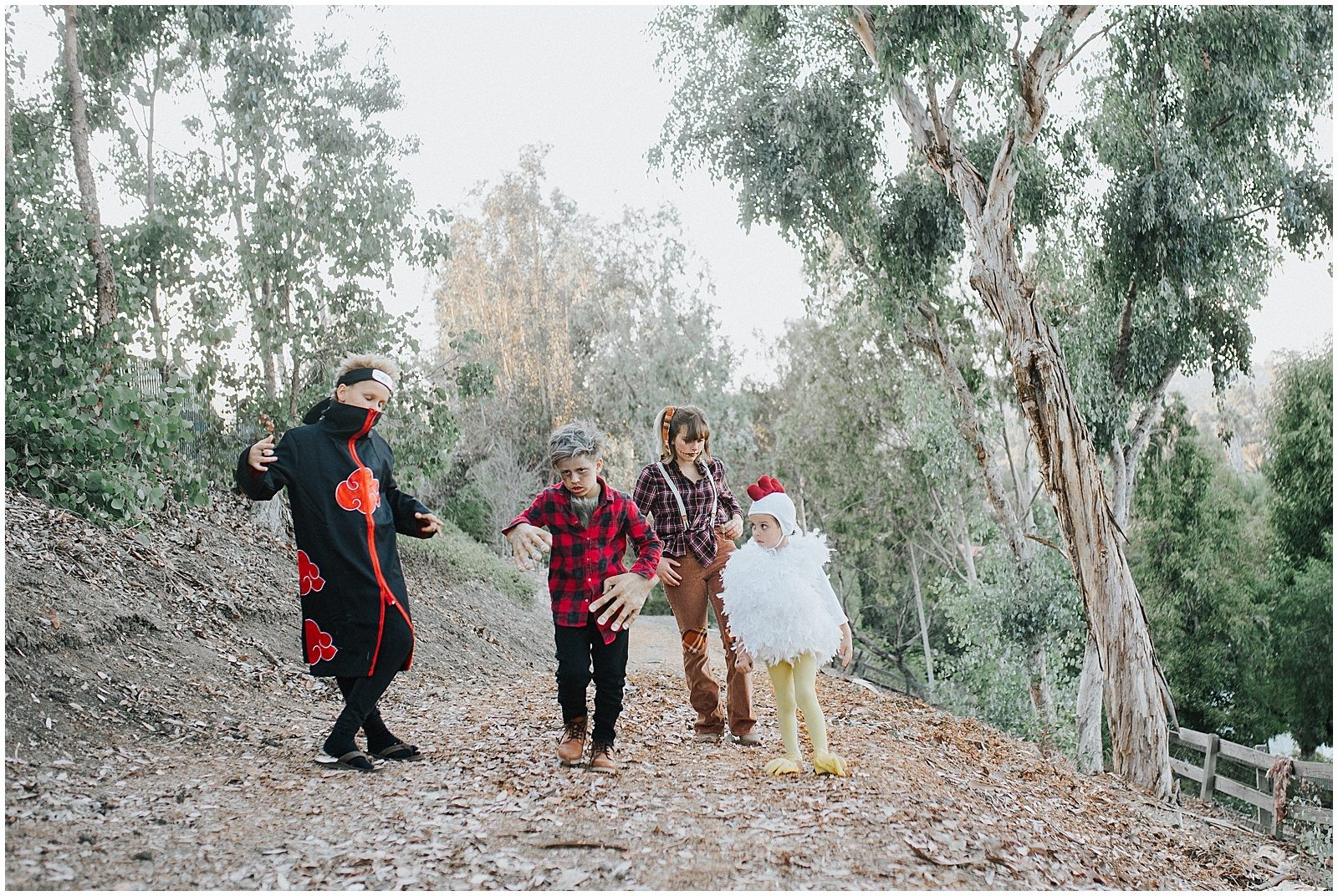 Sonja Hammad is a natural light photographer specializing in maternity, newborn, family and lifestyle photography in Orange County, California including San Juan Capistrano, Huntington Beach, Dana Point, San Clemente, Mission Viejo, Aliso Viejo, Laguna Niguel, Laguna Beach, Newport Beach, and Irvine.